Welcome to the Home of Ruby and Baby!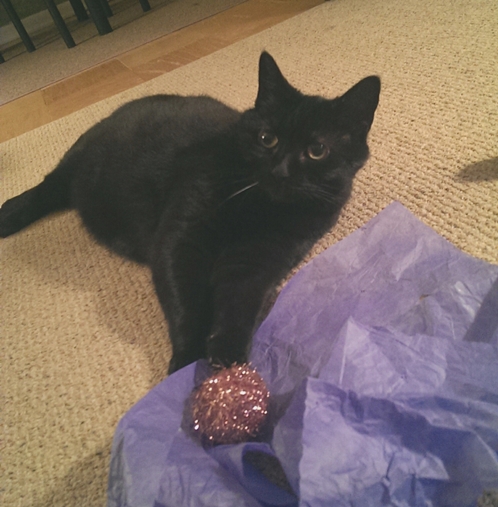 A SPECIAL ANNOUNCEMENT:
February is the month of love, and this year it will be dedicated to Baby, my beautiful, sweet, shiny black cat -- muse and star of Ruby and Baby an Unlikely Friendship.
For the entire month of February 2017, we will donate a portion of all our book sales to the Animal Welfare League of Arlington (AWLA) -- This is where Baby was cared for while she waited for the right someone to take her home. Each year, the AWLA helps hundreds of homeless animals find their forever homes with staff and volunteers who are fiercely dedicated to the well-being of all the animals in their care. It is only fitting that we thank them publicly for all the work they do!

On a warm August afternoon in 2005, Baby and her mom-person first locked eyes at the AWLA shelter. After a brief and telling meeting in the visitor room Baby made it clear that it was time for her to be taken home - that same day. After a few days, her deep purr and little personality began to emerge - independent and sweet. She loved looking out her window into the marsh behind our building. Attacking her toys buried under tissue paper was her favorite game! I never thought much about it … until a few years later. Unbeknownst to all of us, Baby and her backyard would one day be part of a beautiful book that tells a tale of love and friendship.

Books can be purchased at the front desk at Animal Welfare League of Arlington (2650 S. Arlington Mill Dr., Arlington, VA 22206 - 703-931-9241 – www.awla.org.)
AND/OR
here on our website.
Only books purchased at the AWLA and/or from our website during the month of February will count towards this promotion. We cannot track sales from 3rd party sellers.
---

Buy your personalized and signed copy here
OR click here to buy it (unsigned) on Amazon.
---